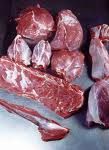 Halal slaughterhouse all set to open in Lackawanna .

The Lackawanna Halal Market, a halal slaughter house in New York state, opened last week. The facility has faced opposition from neighbors who cited health, safety, and cleanliness issues.

But the owners had support from Lackawanna mayor who said the slaughterhouse would create 35 new jobs in the community.

The facility has approvals from the city, the sewer district, and USDA.